Freight
Reliable and safe cargo transport
As part of DB Group, the market leader in European rail freight, cargo transport across borders and whole continents is our daily business. High safety standards and reliability are the core values of our operations.
Our rail freight services
Rail transport is safe and environmentally friendly but can be technically complicated. Not for Deutsche Bahn: we offer you multimodal logistics solutions from door to door, even if you don't have your own siding or equipment and containers.
We are experts in getting goods onto the rails– even for small volumes or palletized cargo. With our multimodal logistics solutions, we combine the benefits of rail, road and warehouses: cost advantages over long distances, reliable and sustainable transports, high-volume transport capacity, as well as flexibility and last mile delivery for small consignments.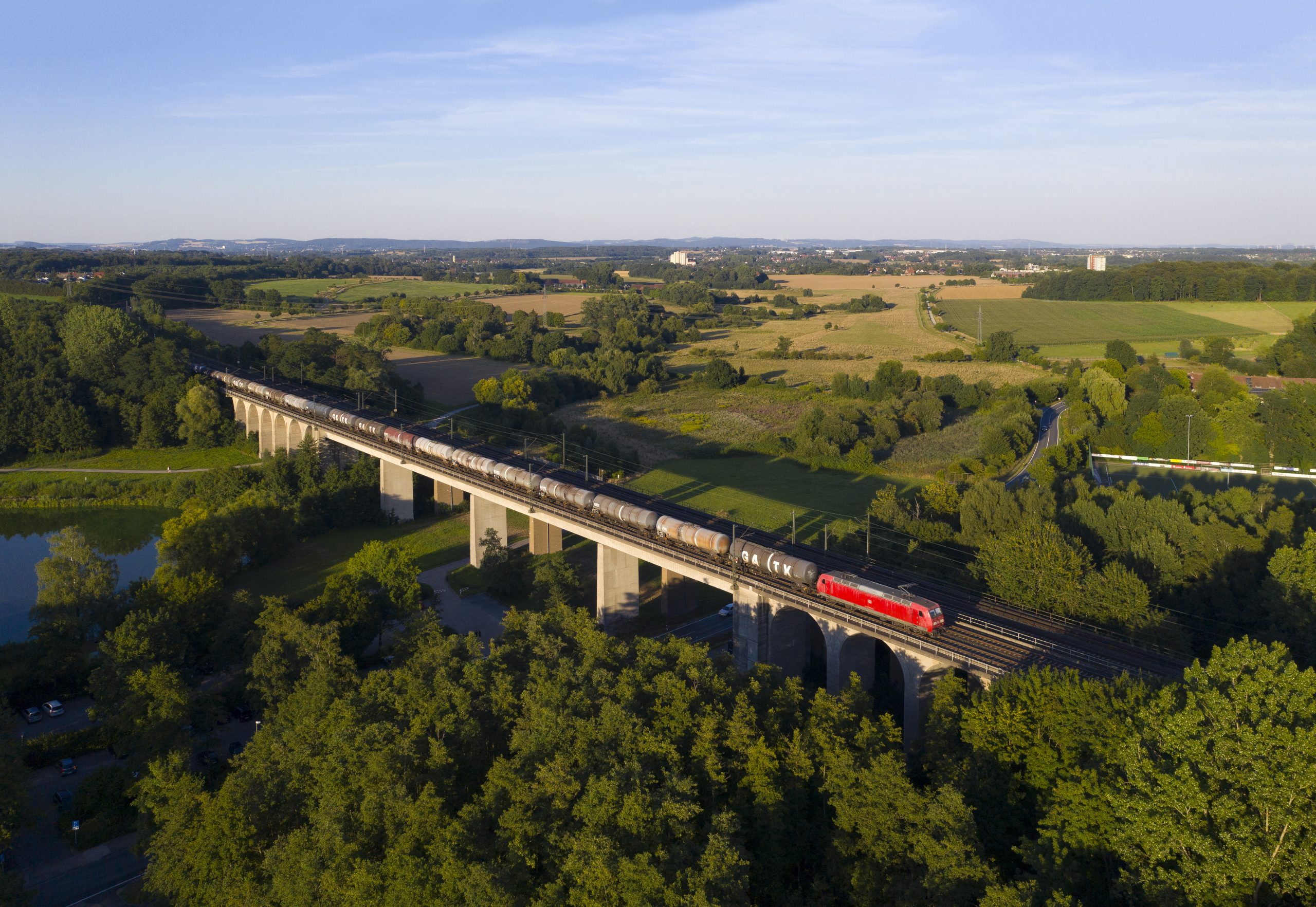 Intermodal – Combined transport
As the European market leader in intermodal transports, DB knows how to combine land transport, ocean freight and rail in an all-in-one logistics solution.
Beyond combined rail transport, we also offer expertise in transshipment and terminal handling services, pre and onward carriage in intermodal rail transport, equipment provision, loading units and depot services.
Every day, DB connects Europe's most important traffic hubs and ports with more than 1,500 trains per week and more than 2.7 million load units per year.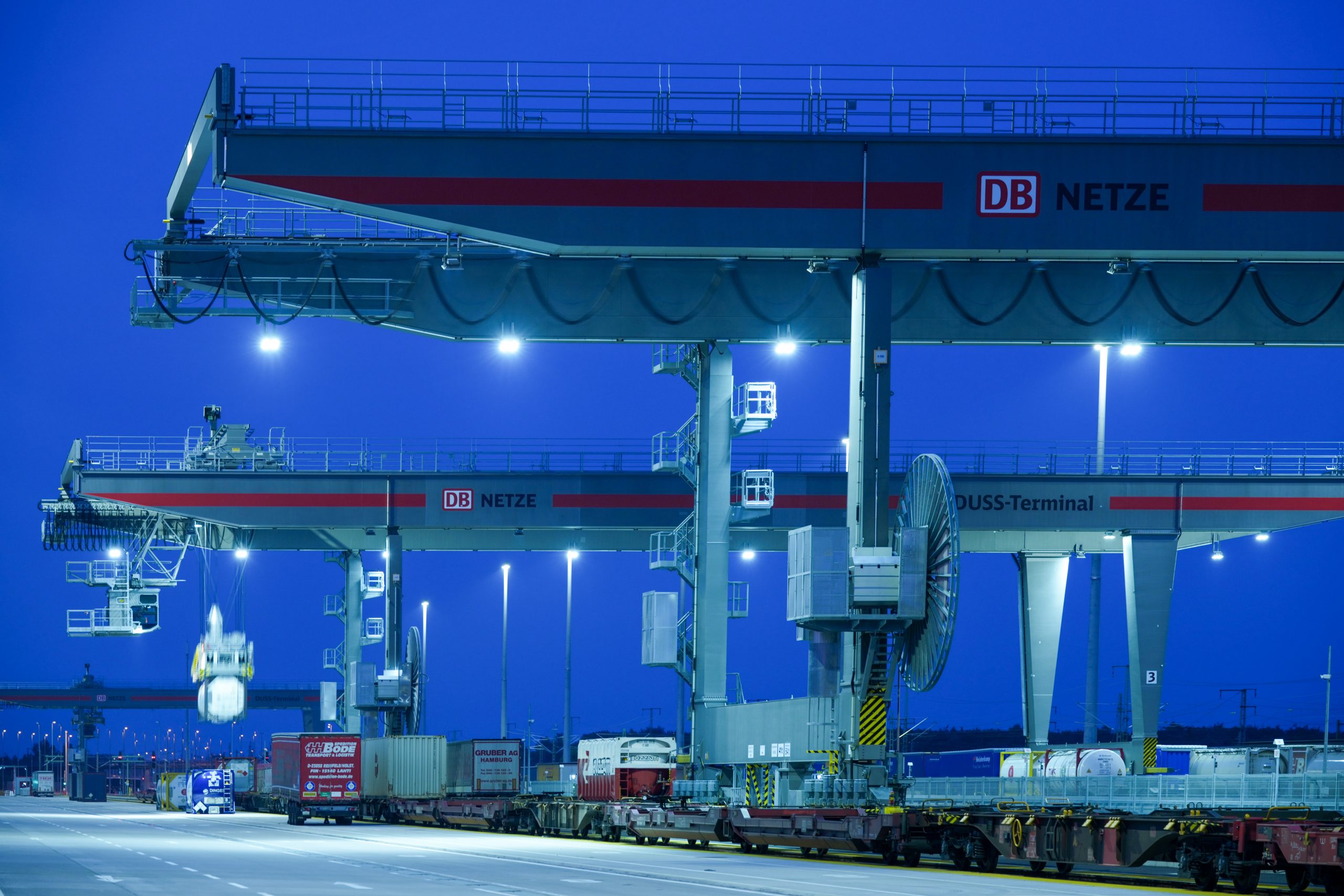 Chemicals, steel, oil, paper, automotive, disposal, scrap – whatever you want to transport, we have a tailored solution for you. According to your needs, we ensure safety, reliability and speed by designing your customized rail solution from single connections to complex networks.
Be it just-in-time automotive transports or iron transports of up to 6,400 tonnes in mixed traffic (passenger and freight), we know how to handle your freight and rolling stock. We work with your various supply chain partners to achieve an integrated supply chain and provide comprehensive management from a single source – allowing you to stay ahead of the game.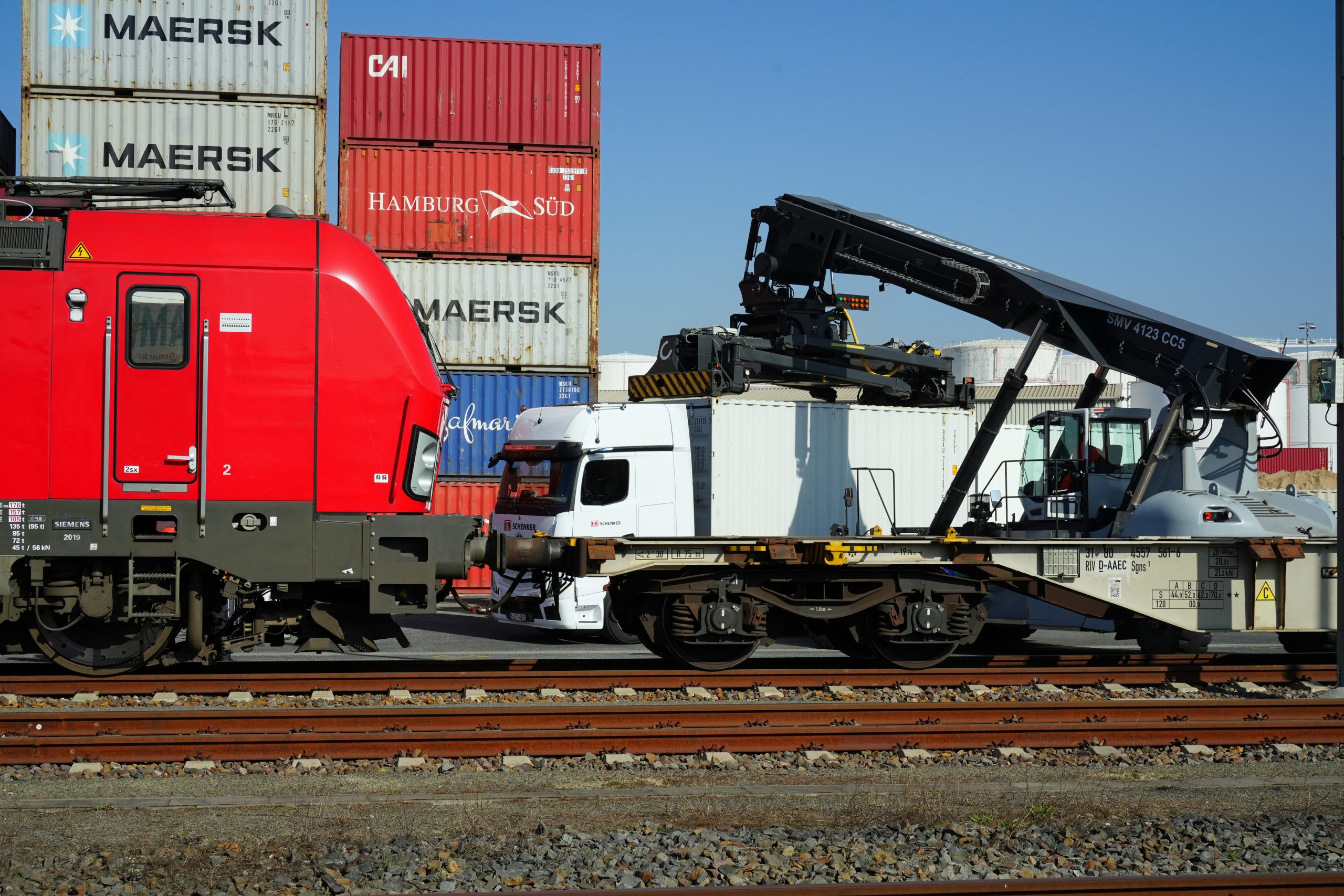 We are experts in moving goods onto the railway. From industrial sites to port terminals, we link them to the rail network, offer comprehensive logistics chain services and help reduce road traffic. In Hamburg for example, Germany's largest port, DB offers shunting services and manages transportation all the way to the end destination. Through its subsidiaries, DB also operates the hinterland network.
We provide quality logistics services day and night. Besides ports, DB operates 4,200 rail sidings for our customers. Our efficient handling services benefit not only our clients but also the wider transport ecosystem and the environment.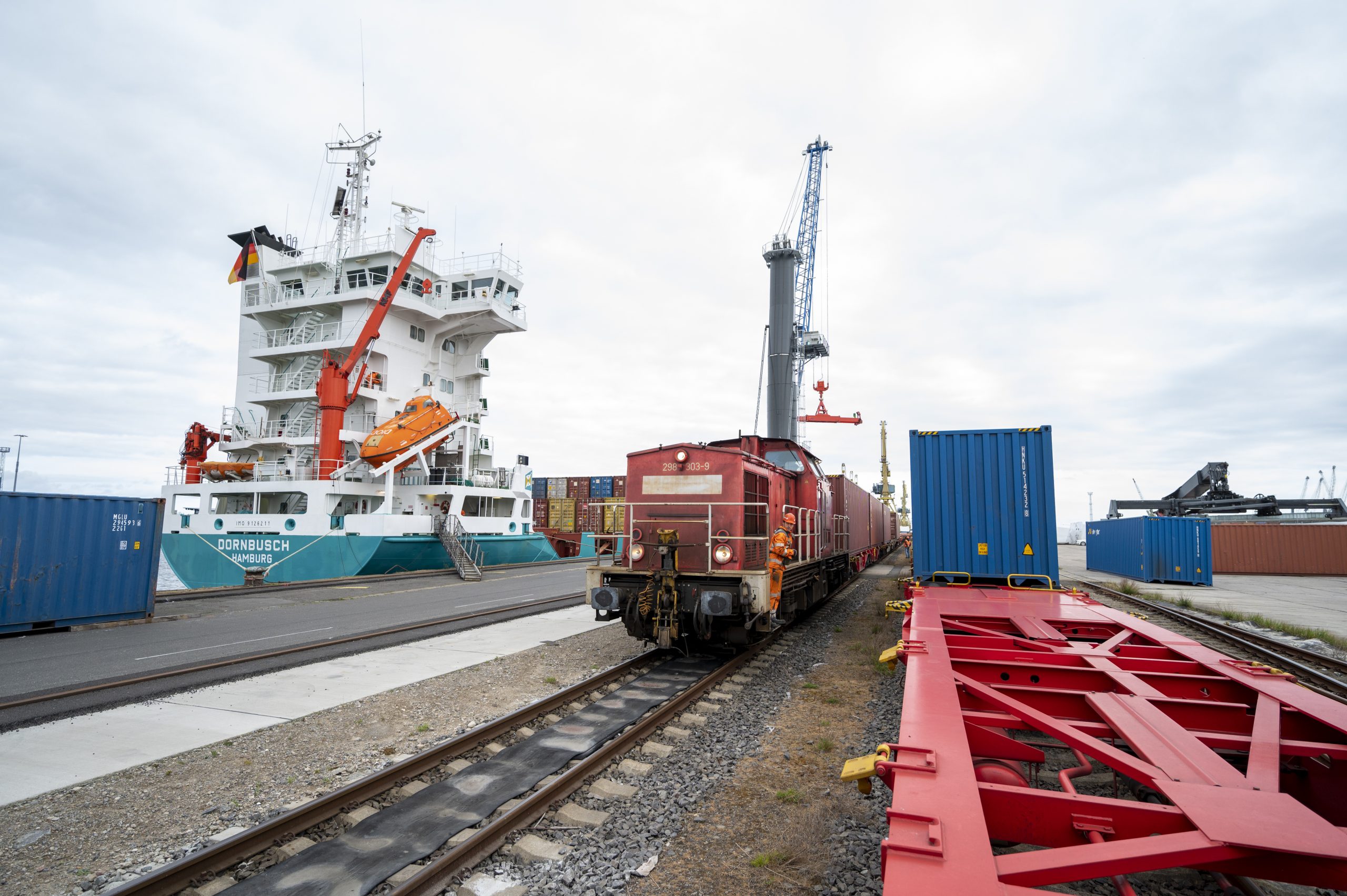 Contact us
Do you want to learn more? Please contact us via the form and give us some information about yourself and your company. We look forward to your inquiry!